May 5, 2020
A review of Flixier, an online video editor
Flixier is a new online video editor, which can replace a desktop video editor and is much more powerful than simple template based web video editors like Adobe Spark.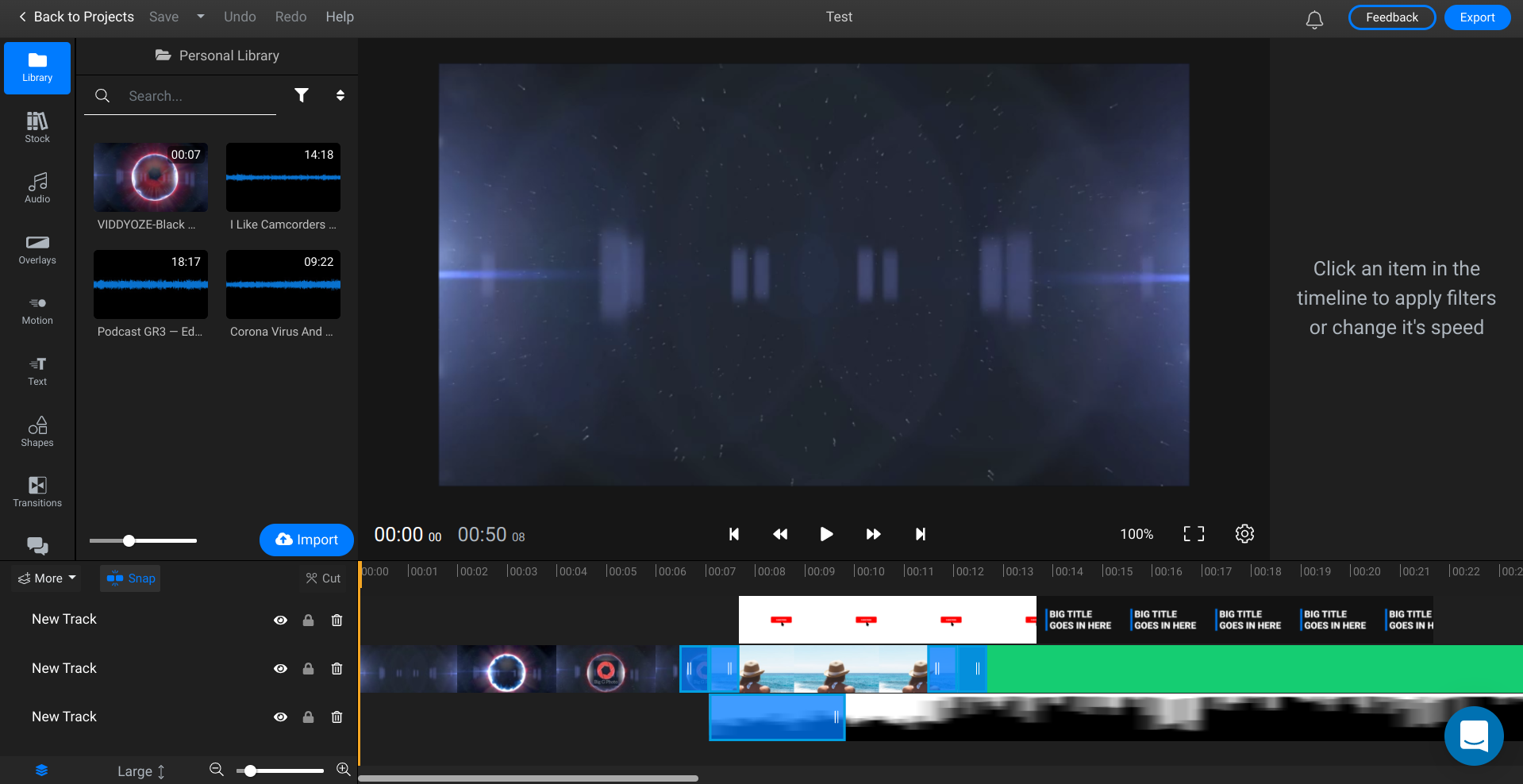 Like a normal desktop NLE, you can edit media on a timeline. The only difference is that your media has to be either uploaded to Flixier from your device or imported from cloud storage like Google Drive. Uploading large video files can take some time, but this is true of any online service and depends upon your broadband provider.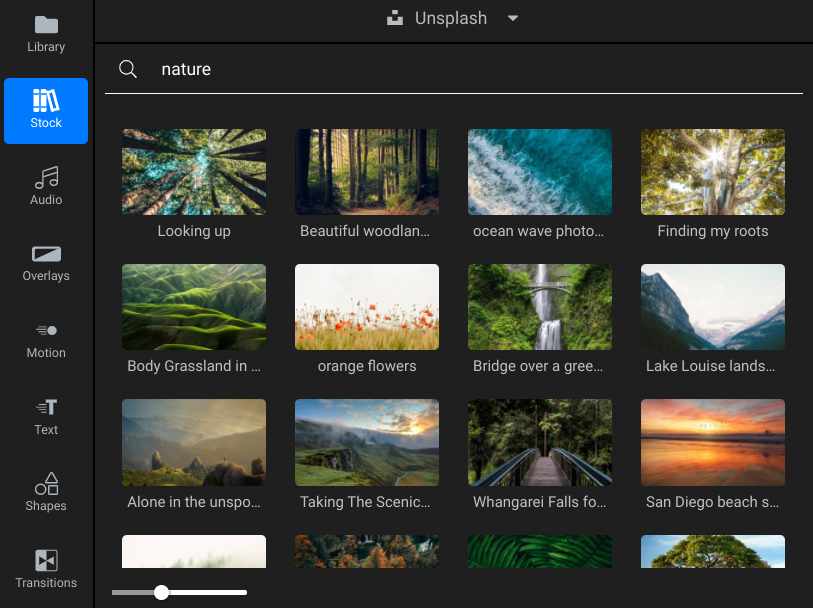 A great feature of Flixier is that you can add stock footage to the timeline instantly. Stock footage is provided through Unsplash, Pixabay and Pexels. You could of course access and download the media from these sites without using Flixier. However, you do not need to download them in Flixier, simply search and then pull the media into your timeline. There's no lag or need to download. This is great. Unsplash only provides photos, but the other two provide video.
Like other editors Flixier comes with preloaded audio for sound-beding. Overlays, which last between 1 and 3 seconds can also be added to the timeline. Flixier comes with some motion graphics. These include animated subscribe buttons which I would find useful. Preset motion and still text can be added to the timeline. You can even add basic shapes to the timeline.
Specific editor actions like cutting, lengthening or shortening media are easily performed. Transitions between clips are good with Flixier having about 60 different transitions. Tracks can be added, removed, locked, muted/hidden and renamed as you would expect from a good editor.
Recording the screen, webcam and voice over can be done in the app, although I couldn't get the voice over to work.
From within the editor you can raise support questions and get help through the intercom button.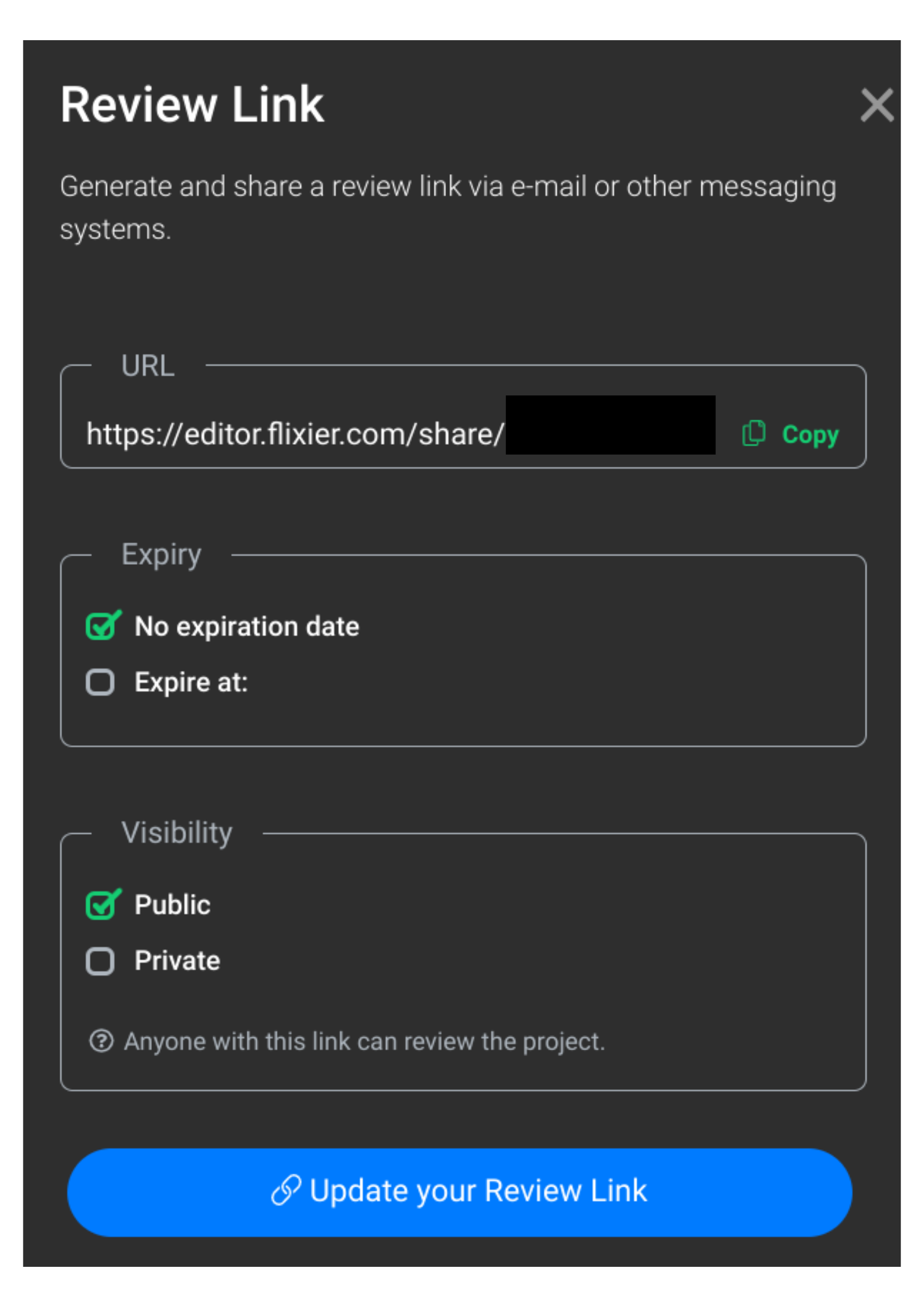 You can also comment and send people links to the video for review purposes. Online video editors can be used by teams and are good for collaborative working.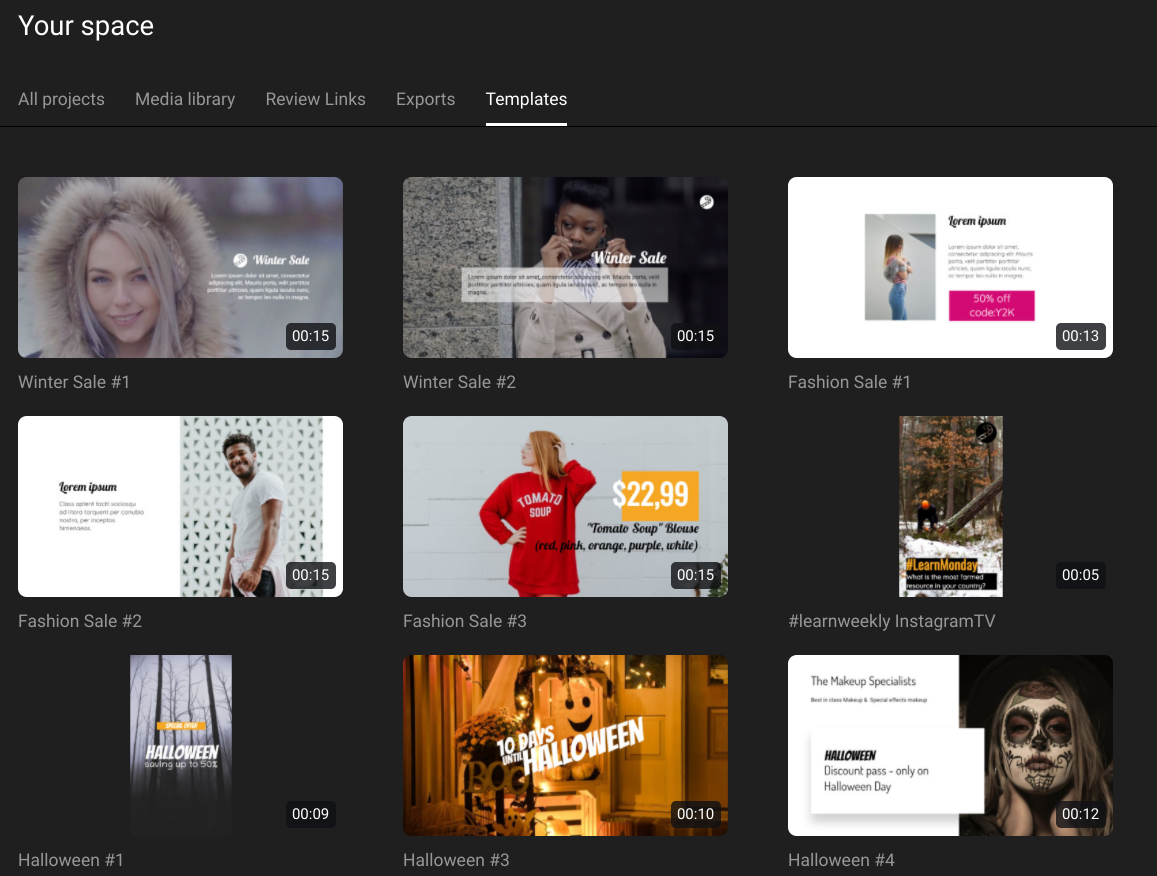 There is a good selection of social media templates and videos can be directly exported to many social platforms (like YouTube or Vimeo) saving the need to download from the editor and then upload to YouTube etc.
Flixier costs $8 pcm for an individual. There is a free version which allows a user to export 10 minutes of watermarked video a month.
Flixier is very much like WeVideo, so how does it differ? Flixier's USP is the ability to work with free stock straight out of the box (without needing to download and upload video). The free version is also better than WeVideos. I've remained with WeVideo (over Flixier) because most of what I do, with online video editors, uses my own media. I experienced repeated upload problems with Flixier and being able to upload media is a dealbreaker. If I can't get my media into Flixier, I can't do what I need to do.
A minor point is that for the same monthly price as Flixier, WeVideo will export in 4K compared to 1080 from Flixier.
I've done a full review video which is on YouTube. Please note I am not sponsored by either WeVideo or Flixier, but I am a member of the WeVideo affiliate scheme.
http://share.wevideo.com/szTll
---
Previous post
How the Corona-virus lockdown has affected my photography
The corona-virus lockdown has affected my photography. It hasn't made it better or worse, rather it has stopped it altogether. My genres of
Next post
What I've been up to lately
So with the UK in lockdown, I've not been able to get out and do photography. In addition, I'm keen to limit my risk and exposure to Covid-19. For